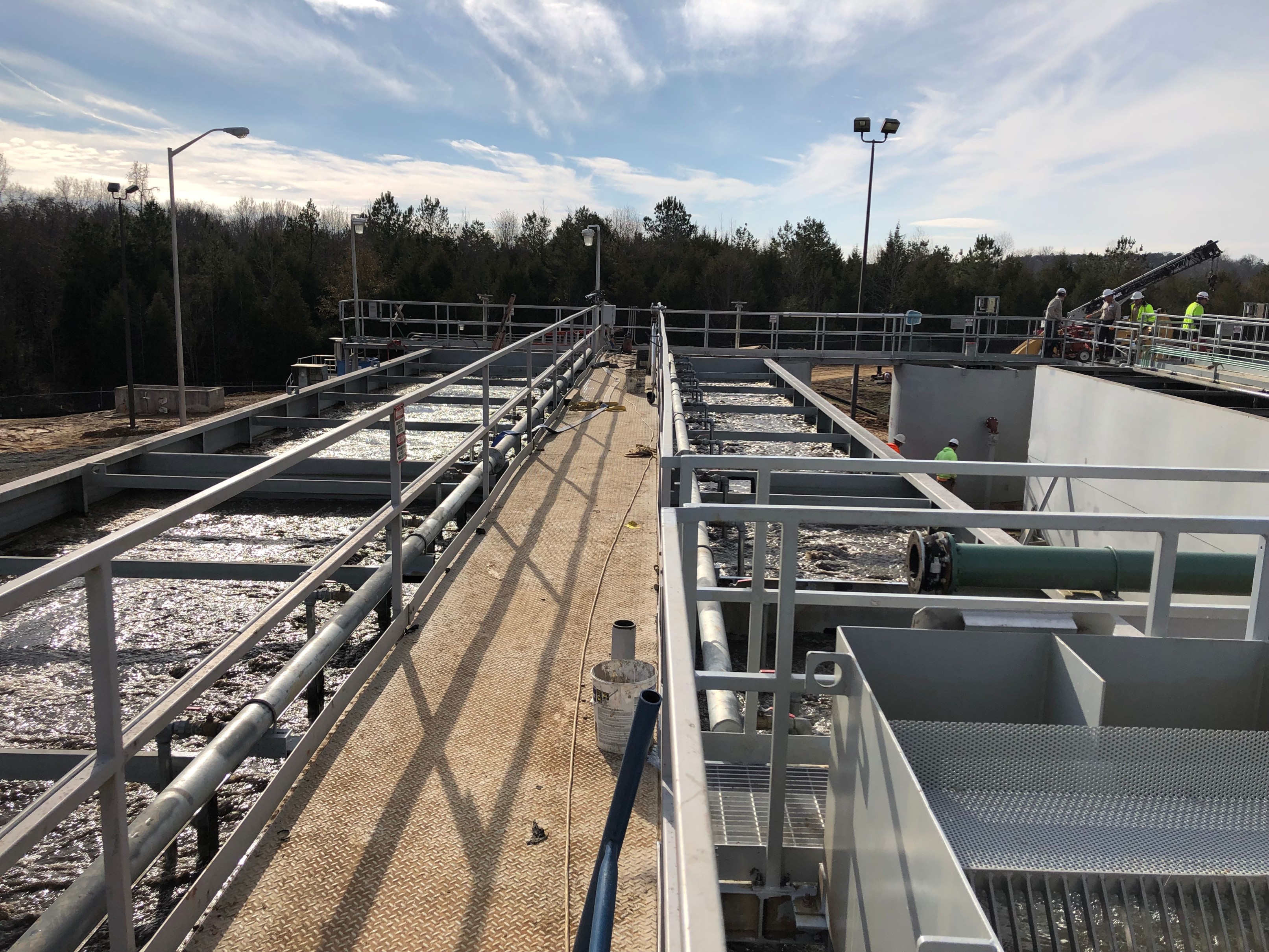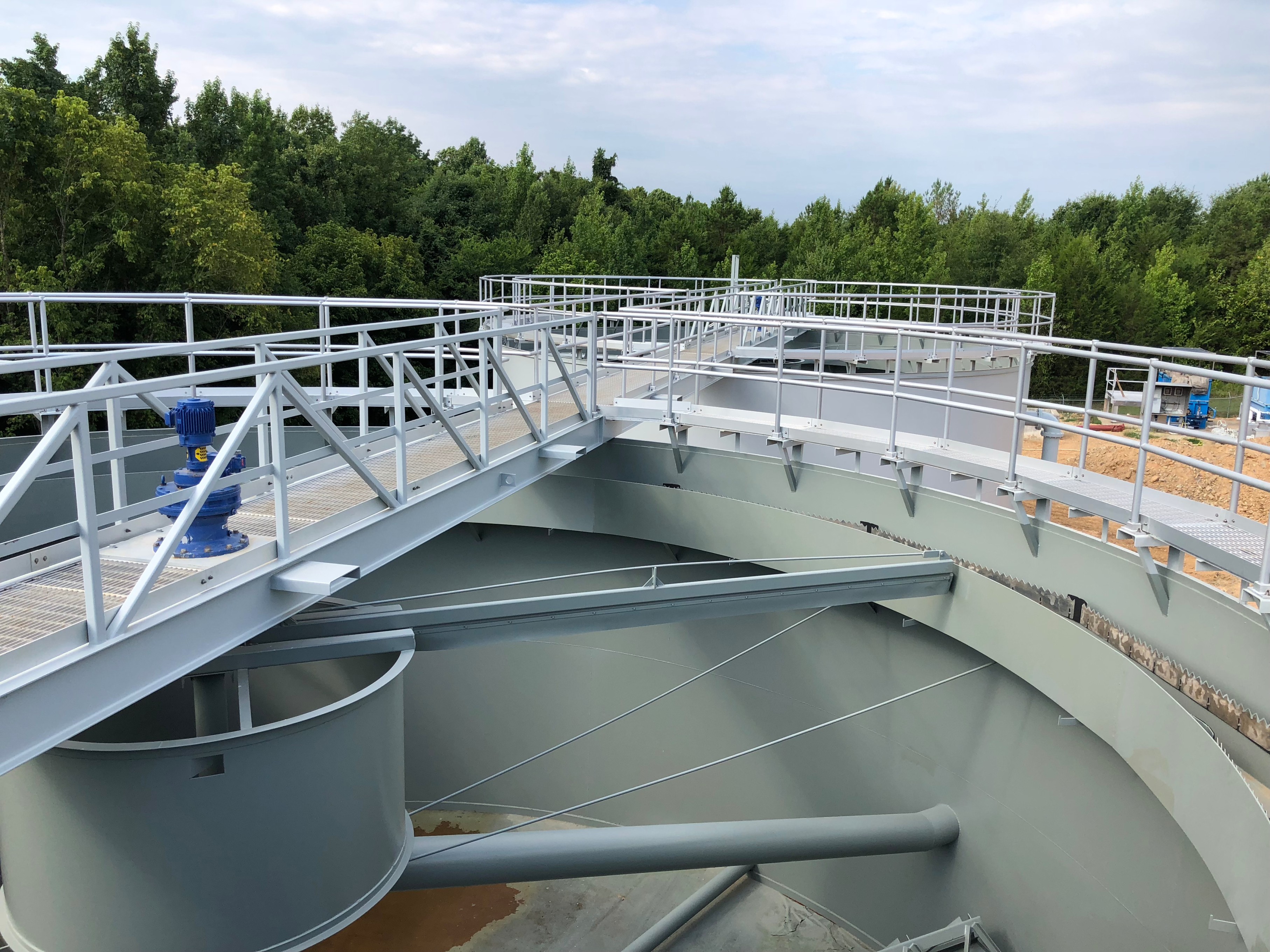 The Water and Sewer Authority of Cabarrus County (WSACC) owns and operates a wastewater treatment facility on Muddy Creek providing service to customers in the Midland, North Carolina area.  Wastewater is conveyed to the treatment plant from a collection system owned and operated by the City of Concord via a 21-inch interceptor sewer owned by WSACC.  The treatment facilities at Muddy Creek were originally constructed as a 75,000 gallon per day (gpd) modular wastewater treatment plant discharging treated effluent to Rocky River.  As flows to Muddy Creek increased, WSACC undertook an expansion program and in 2009 provided additional treatment capacity through duplication of the modular treatment system and additional unit processes to 150,000 gpd.
Although the current flows are manageable, Concord and WSACC have made obligations to other future customers which will be contributing flow over the coming years.  WSACC is therefore making immediate plans for expansion to a limit of 300,000 gpd.
This renovation and expansion project, currently under construction, reconfigures the existing modular treatment units and adding only those components necessary for providing additional capacity.   Additional clarification volume is being provided by installing two new circular clarifiers, likewise aerated sludge holding tanks are being converted to waste activated sludge tanks.  Other unit processes, such as pumping, filtration and ultraviolet disinfection, are also being supplemented to handle the additional flow.
Construction for the expansion of the Muddy Creek WWTP is currently underway and is expected to be completed in October of 2018.