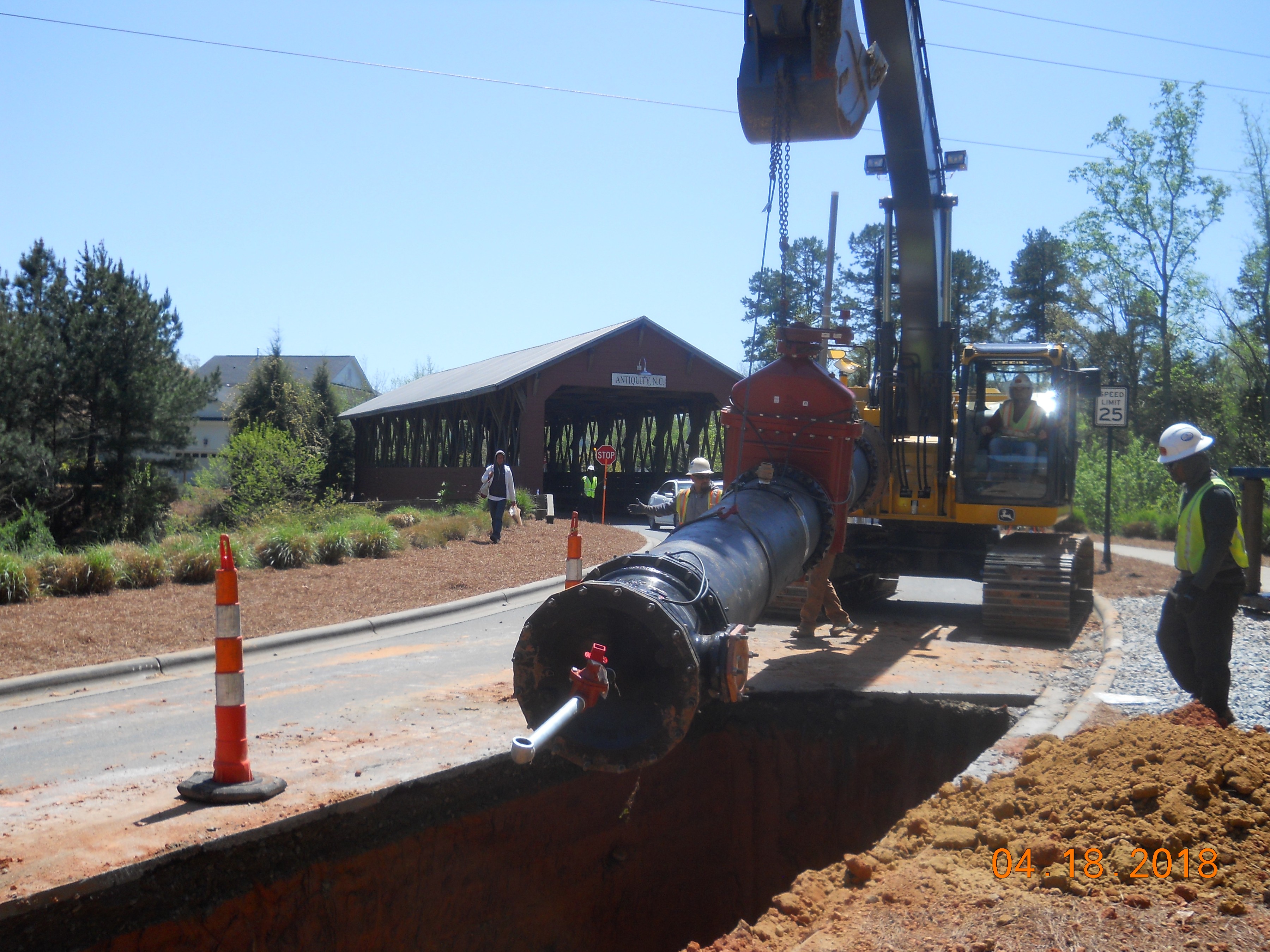 Charlotte Water provides water and sewer service to areas throughout Mecklenburg County.  Charlotte Water completed a Master Plan that included a comprehensive evaluation of the water system and identified several projects needed to improve service for Charlotte Water customers.
One of the recommendations was a new 24-inch water main to improve water service in the Cornelius and Davidson areas in northern Mecklenburg County.  Phase I of the project involves extension of the 24-inch water main from the Davidson area south towards Cornelius.  The new water main will connect to the existing system near North Main Street (Highway 115) and Concord Road and extend south on South Street to Davidson Elementary School.
Phase II of the Davidson Water Main project includes extension of the water main further south and connecting to the existing 24-inch water system located near Catawba Avenue and South Main Street in Cornelius.